The Pheli Colourful Fun Walk and Run is a seven-kilometer (km) fun-walk hosted annually in the community of Atteridgeville at Moroe Park by Black Child Events which is a local organization that has developed an interest for community empowerment activities and general health exercise through sports involvement within the community of Atteridgeville.
The Pheli Colourful Fun Walk and Run is a fun walk whereby participants are speckled from head to toe in different colour powders at each kilometre that they complete. There are only two rules for the fun walk, to start the run with a clean shirt and finish with a shirt filled with colour powders as in the name of the event Pheli Colourful Fun Walk and Run.
On Saturday, 2nd November 2019, the junior and senior cadets of the Supreme Cadets Institute participated in the Pheli Colourful Fun Walk and Run hosted at Moroe Park.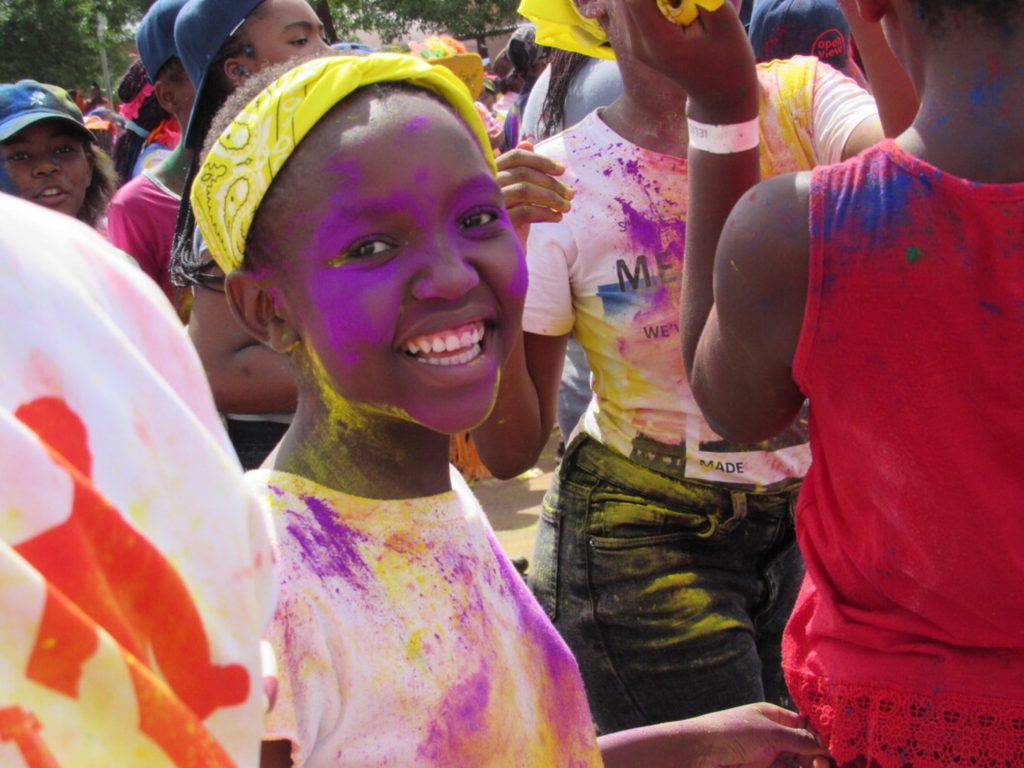 SCI participated in two ways, firstly through the seven km walk which started at 08:30am. During the walk, the Cadets got powder colour which they used to douse each other. Secondly, some cadets and rangers were situated at a water station where they gave
participants water as well speckled participants with colour powders as they passed through the five-kilometre point.
After completing the walk, the cadets participated in the aerobics facilitated by local fitness gurus. The fun continued with a celebratory event. The celebratory event was equipped with music, dancing and massive colour throws, which created multiple vivid colour combinations. The participants at colour run were also given the opportunity to watch the Final Rugby World Cup Match between England and South Africa. The event ended off with crowd celebrating South Africa's win!
To view more pictures and learn more about the event click on the following link.