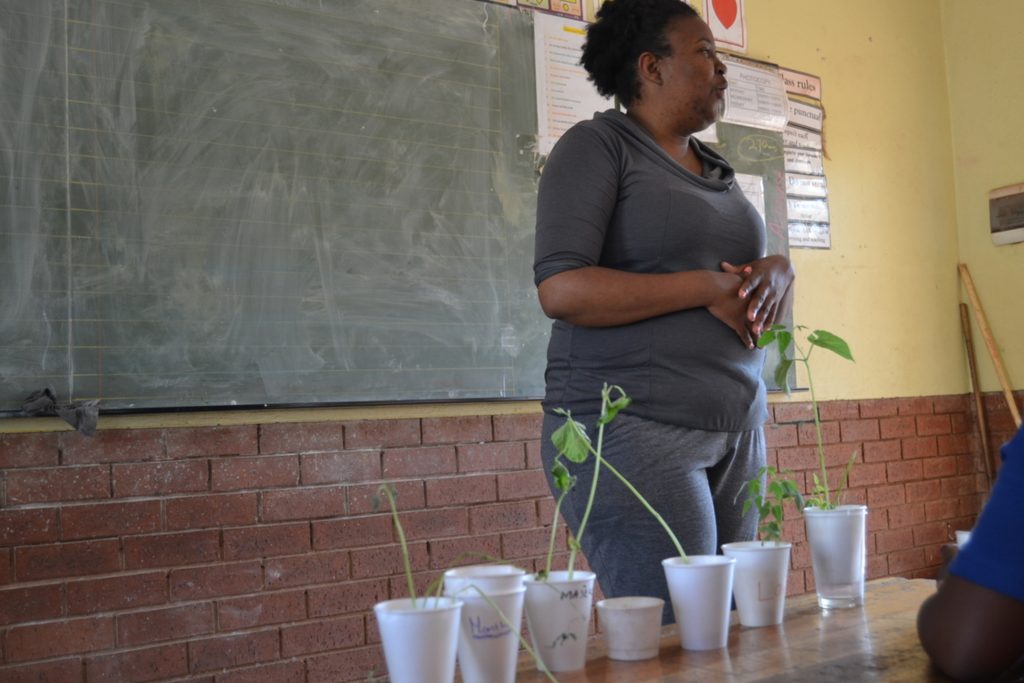 During the Months of August and September, SCI conducted a bean experiment with both junior and senior cadets. The experiment was conducted to teach cadets various lessons from a "science" perspective as well as to teach them some life lessons. To be more specific, the outcomes of the experiment were framed as follows:
Teaching cadets how to plant and nurture their plants.
Provide cadets with a sense of responsibility.
To help cadets understand the processes which plants go through that are similar to growth in life.
To help them apply the observations on plants to real life situations.
The cadets had to plant beans in a cup with cotton wool and water. They later confessed that they did not think a plant will grow in cotton wool and thought they needed soil and also weren't aware that beans came from seeds
"I didn't know that beans come from seeds and I want to plant again"-Sibongile, Grade Six.
Some of them also said they learned how to start a seedling. They took the beans home to look after them and observe them over a couple of weeks during August and September. In taking care of them, the cadets had to record on a weekly basis, the processes that the beans were going through and present it in a paragraph format. The senior cadets had to take it a step further and relate it to the process of germination in an essay format. This was the first stage of the experiment. This stage also helped the rangers advise and motivate them to continue caring for it as some beans did not show progress as expected.
At this point some plants had completely died or never sprouted and as such some learners restarted the process and from this process, they later said that it taught them not to give up and always begin again if something goes wrong.
"Perseverance bears success"-Godfrey, Grade 10.
The last part involved them bringing their plants and discussing what they had observed and what they took away as lessons from what they experienced growing their beans. There were different observations made and lessons drawn from them. Lessons were drawn from both a "scientific" point of view and as well as a process of life.
They observed the different heights of plants in the same container, some plants had much more leaves although shorter while some were tall with fewer leaves.
"I learned that you must not compare yourself to others, one day you will reach your goal"- Puseletso, Grade Six
"Size is not relative to intellectual capacity" Thato, Grade Eight